China tech grabs limelight as internet expo opens
Share - WeChat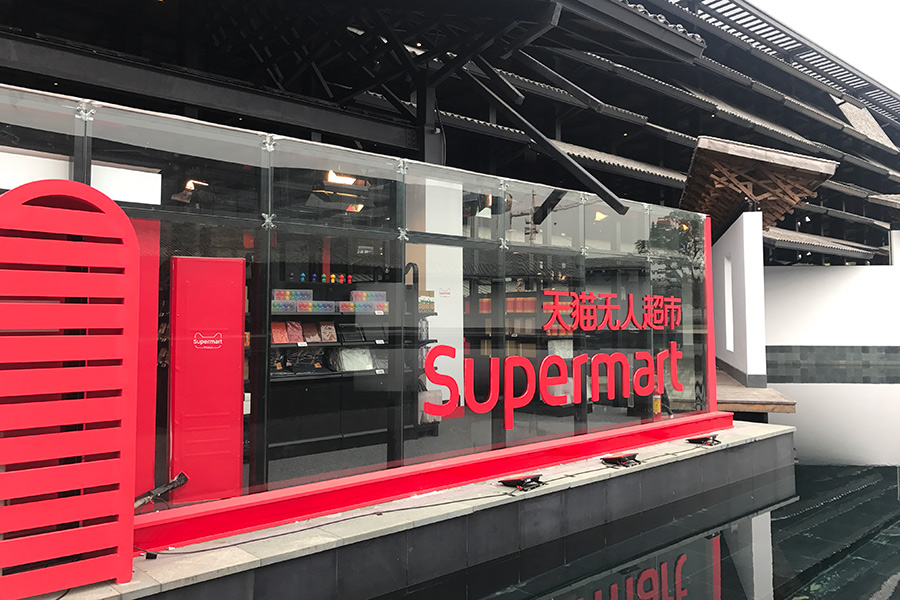 Alibaba's unattended supermarket pops up in Wuzhen, Zhejiang province during the fourth Light of Internet Expo. [Photo by Xiang Wenjian/chinadaily.com.cn]
The Light of the Internet Exposition got underway at the Wuzhen Internet International Convention and Exhibition Center in Wuzhen, Zhejiang province on Saturday, an appetizer to the fourth World Internet Conference (WIC), which is scheduled to open tomorrow.
Spread across the exhibition floor is the latest in cutting-edge internet tech showcasing the very best that China has to offer the world as it marches into a new technological era.
More than 400 internet firms, big and small, with tech developed across every sector of the economy from retail and healthcare to the booming sharing sector are attending the prestigious event.