High-tech leap to better serve the people
Share - WeChat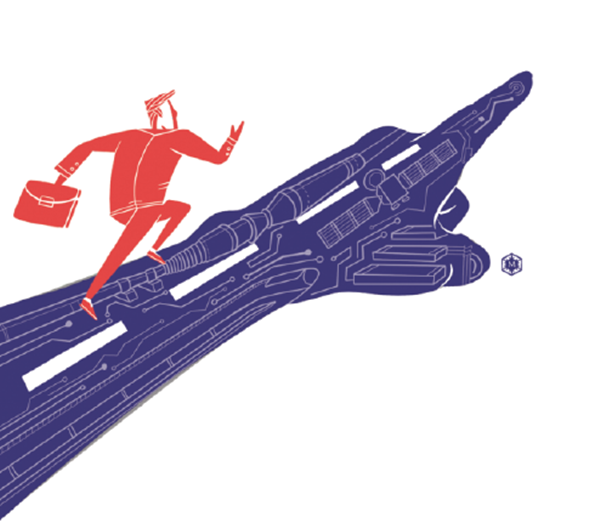 MA XUEJING/CHINA DAILY
"To meet the people's desire for a happy life is our mission," said the report General Secretary Xi Jinping presented to the 19th National Congress of the Communist Party of China on Wednesday. In fact, his report mentioned the phrase "a better life" 14 times.
Xi also said the leadership will expedite the process of developing China into an innovative country, and strengthen basic scientific and technological research and development so as to make breakthroughs in key technologies. China's remarkable technological innovations and the great improvement in people's living standards over the past five years show that Xi's statement is of historic importance.
In more sense than one, technological innovations in China have helped improve people's lives and livelihoods. For example, a hybrid rice strain has achieved a world record annual yield of 17.2 metric tons per hectare in North China's Hebei province. The new hybrid strain, called Xiangliangyou 900, is the result of the painstaking work by a team led by 87-year-old Yuan Longping who also developed the world's first hybrid strain in the 1970s, which increased rice yield many-fold and, to a great extent, helped solve China's food shortage problem.
Yuan is developing another hybrid strain that can grow in saline soil. Considering that China has 100 million hectares of saline cultivable land, the new strain, if developed and farmed, could provide enough staple for another 200 million people.
In terms of technological innovation, a new brand of TV sets which recently went on sale in Shenzhen, South China's Guangdong province, is a shining example-it's thickness is only 3.65 millimeters, or half that of iPhone8, and it looks more like a painting when hung on the wall.
On Sept 30, 2015, a Long March 3B carrier rocket took off from the Xichang Satellite Launch Center in Northwest China's Gansu province, carrying a new-generation Beidou navigation satellite into orbit. Thanks to the service provided by the Beidou navigation system, car drivers in China's major cities can now use apps other than the Global Positioning System for navigation. More important, due to the precise global positioning service of Beidou, shared bicycle companies are trying to develop parking lots for their bikes in order to minimize the chaos caused by their random and haphazard parking, which will ease traffic jams and make public life more orderly.
Moreover, on May 5 this year, C919, China's first passenger jet with full intelligence property rights, made its successful debut flight at the Shanghai Pudong International Airport. Its R&D team has made major breakthroughs in more than 100 core technologies in fields such as metallurgy, material science, electronics and integrated circuits, which could be applied to other products and areas to meet people's daily needs. Also, the C919 program could boost upstream and downstream industries, which in turn would create a large number of jobs.
In August 2016, China launched Micius, the world's first quantum communication satellite, into orbit. The quantum satellite experiments with high-speed quantum key distribution and enables quantum teleportation. And on Sept 4 this year, the world's first secure quantum communication line began operations in China after passing technical inspection, which means Chinese people can enjoy ultra-fast, convenient and secure communication in the future once the grand experiment is successful.
All the above-mentioned scientific achievements have benefited, or will benefit, the people in accordance with the Party's basic principle of serving the people. And it is under the leadership of the Party with Xi Jinping as the core that these achievements have been made.
Xi's speech on Wednesday was praised by not only the delegates to the Party Congress, but also people nationwide. And with more people-oriented policies likely to be introduced after the ongoing 19th National Party Congress, more scientific and technological breakthroughs will be made in order to better serve the people.
The author is a writer with China Daily. zhangzhouxiang@chinadaily.com.cn
Most Viewed in 24 Hours
China Views