Venice Int'l Film Festival: Chinese films on tap in the City of Water
Share - WeChat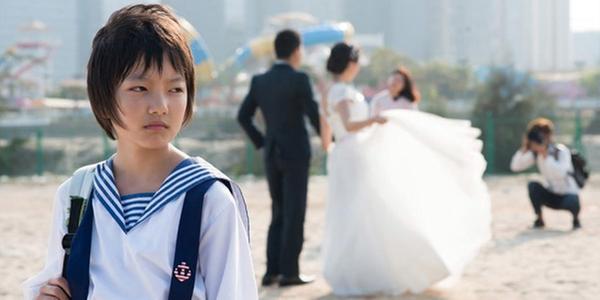 A scene from "Angels Wear White" [Photo/CGTN]
The Venice International Film Festival kicks off on Wednesday night, starring a number of Chinese films and directors.
This annual bash among the canals of Venice is a major fixture in the film calendar. Signaling increasing recognition for China's film industry on the world stage, "Angels Wear White", a drama by award-winning Vivian Qu, is screening in competition for top awards including the Golden Lion for Best Film.
Meanwhile, Hong Kong auteur John Woo's "Manhunt" appears to be a retro return to his earlier style of hardcore action films after a hiatus making Hollywood movies and Chinese epics. And Song Pengfei's "The Taste of Rice Flower" is screening in the Venice Days side festival for smaller, independent movies.
'What festivals like Venice are for'
Drama "Angels Wear White" is the second film as a director by Vivian Qu. Her first film, "Trap Street", premiered to great acclaim at Venice in 2013, and she produced the thriller "Black Coal, Thin Ice", which won the Golden Bear Award at the Berlin International Film Festival in 2014 and went onto be equally revered by regular audiences.
Raising awareness of films like "Angels Wear White", "Black Coal, Thin Ice" and "The Taste of Rice Flower" is "what festivals like Venice are really essential for," said movie critic and former Time Out Beijing film editor Aaron Fox-Lerner.
"Festivals really help small, independent films outside and within China. 'Black Coal' is a great example of this. Without the Golden Bear, this moody, artsy, low-budget crime thriller would never have come to the attention of so many people," he told CGTN Digital.
"The Taste of Rice Flower" is Song Pengfei's sophomore feature. Debut "Underground Fragrance" won a number of awards at international festivals and featured in Venice Days 2015.
Its follow-up is about an ethnically Dai woman who returns after working in the city to her village in Yunnan near the Sino-Myanmar border to take care of her troublesome 11-year-old son. These so-called "left-behind children" of migrant-worker parents are a big issue in China, as are the challenges of preserving ethnic culture in a modernizing country, so "The Taste of Rice Flower" is likely to get domestic audiences thinking, providing it secures wide enough distribution.
There is no such doubt about the commercial prospects of "Manhunt". The movie's tagline says it all – "The return of the maestro."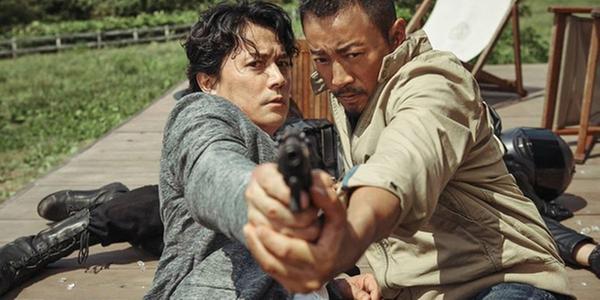 Zhang Hanyu (right) and Masaharu Fukuyama star in "Manhunt". [Photo/CGTN]
Return to form
John Woo was an action movie pioneer in the 1980s and early 1990s with "A Better Tomorrow", "The Killer", "Bullet in the Head" and "Hard Boiled". His subsequent thrillers made in Hollywood were less well received, and Chinese historical war drama "The Crossing" was not the kind of fare his original fans craved.
"Manhunt" is a remake of a Japanese classic which tells the story of a man accused of multiple crimes and trying desperately to clear his name. The new version stars Chinese actor Zhang Hanyu.
It's reportedly scheduled for a release in the Chinese mainland during the Spring Festival holidays, almost guaranteeing big box office.
"If 'Manhunt' lives up to its promise, it should be very exciting and fun," said Fox-Lerner. "Woo is a director in need of a return to form, and this is his chance to indulge a love of Japanese action films that he has had for a long time. A lot of international film fans have high hopes for this one."