Chinese tourists joins crowd at Cambridge
Share - WeChat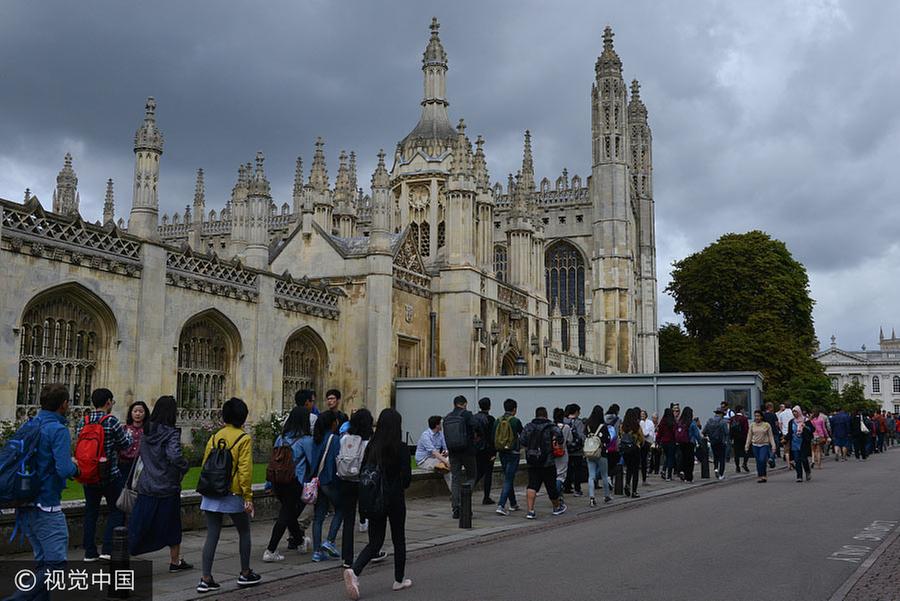 Tourists walk outside the King's College of Cambridge University on Aug 19, 2017. [Photo/VCG]
The campus of Britain's Cambridge University is overwhelmed with tourists from all over the world during summer, with many of them Chinese.

Tourists form a long line at the dock of River Cam, waiting to enjoy the view on the river.

Many of the people who row the boats are students from Cambridge.

According to the Guardian, Cambridge embraces 5.5 million tourists every year.