'When We Were Young' coming soon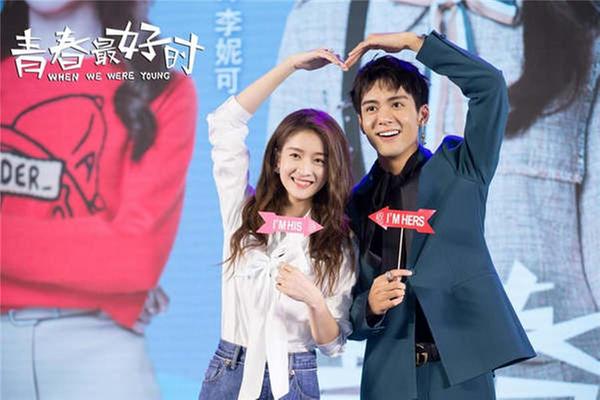 Actress Zhang Xueying and actor Zeng Shunxi pose for a picture at a promotional event for their 32-episode drama When We Were Young on August 13, 2017. [Photo/mtime.com]
Producers have also chosen their actors and actresses who were born after 1995, including Zhang Xueying, Zeng Shunxi, Wang Bowen, and Xiao Xiaolei.
Actress Zhang Xueying plays the twins.
The drama, which contains the very up-to-date campus elements, such as gossip girls, super beauties and hot tempered teachers, is said to be an adaptation of a South Korean drama Who Are You: School 2015.
However this hasn't been confirmed.
When We Were Young is due to become available on Tencent's video channel starting from August 16, 2017.