Cherry on the table: Alibaba woos US retailers to its marketplace
Share - WeChat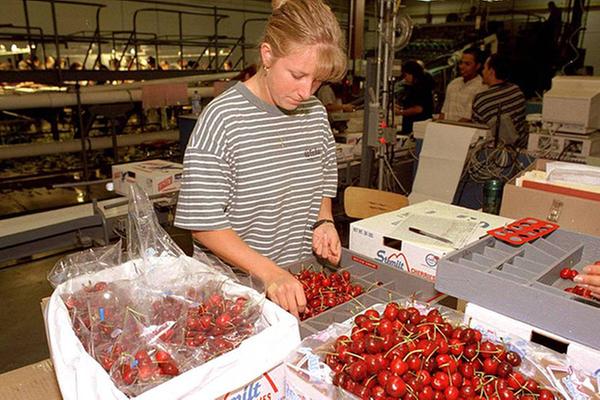 An inspector from the Washington State Department of Agriculture checks cherries in a packing facility. [Photo/VCG]
As cherry season begins in June, Chinese cherry lovers can satisfy their appetite for some US ones, such as heart-shaped Sweetheart cherries, almost the same time as their US counterparts, thanks to e-commerce giant Alibaba.
For the 2,200 cherry growers in Oregon, Washington and Idaho, 72-hour farm-to-table summer campaign begins at 4 am. Cherries are picked, packed, cleaned, chilled, and put on an international flight by evening.
Twelve hours later, they are in China, where they are re-packed and shipped, often to upper-middle class families in Shanghai and Beijing.
The above vivid description from voachinese.com shares a glimpse of Alibaba's US-China food chain starting from 2014.
Since three years ago when Alibaba initiated collaborations with the US Department of Agriculture and local farm produce organizations, Chinese consumers have been able to purchase seasonal American fruits such as cherries and apples and wild caught seafood from Alaska directly through Tmall, Alibaba's big online marketplaces in China.
Chinese shoppers consumed about 10 percent of the 200,000 tons of cherries from those states' total in past years, said Keith Hu, director of international operations at Northwest Cherry Growers, an organization that represents growers in Washington, Oregon, Utah, Montana and Idaho. "China is the largest overseas market for the Northwest cherry industry and will continue to be a key market," he said.
Hu's experience highlights how the modern grocery landscape demands both the speed and reach of international e-commerce and the local connections to access to farm-to-table produce.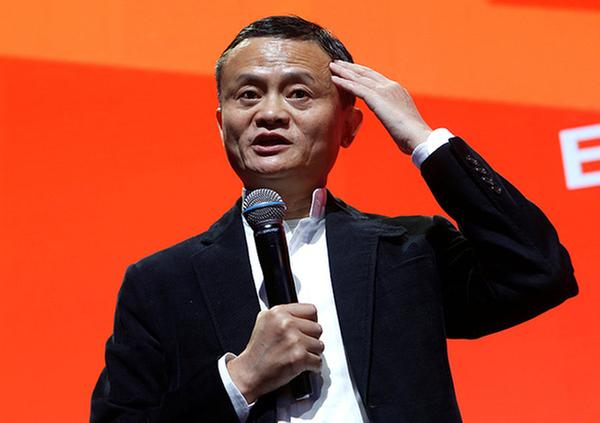 Jack Ma, founder and executive chairman of Alibaba Group Holding, addresses the media during the inaugural Gateway '17 event at Cobo Center in Detroit, Michigan, June 20, 2017. [Photo/VCG]
To better serve the 300 million Chinese middle class who won't hesitate to pay heftily for good-quality products, Jack Ma, founder and executive chairman of Alibaba, planed an event, the Gateway '17, from June 20-21 in Detroit to encourage US companies to sell on its big online marketplaces in China.
According to Ma, some of the small US businesses that have sold successfully through Alibaba's shopping portals include Peter Verbrugge, a cherry farmer in the Pacific Northwest, who has sold through an Alibaba program that transports tons of newly ripened cherries to China for sale on Tmall.
"We are already a gateway for thousands of global brands, retailers and companies to sell to Chinese consumers," Ma wrote in a letter released earlier. "We want to expand that gateway-level the playing field-to make it easy for American entrepreneurs, small businesses and farmers alike to take advantage of the China opportunity."
About 3,000 American SMEs registered for the summit, almost triple the number Alibaba expected. Among them, 673 were from Michigan and 103 from the Detroit metro area.
Industry observers said the event was also to fulfill the promise Ma made during his meeting with the then-president-elect Donald Trump in January - that Alibaba could help create 1 million US jobs over five years by enabling small businesses to sell goods on Alibaba's e-commerce platforms.