Is banning bad manners a good thing?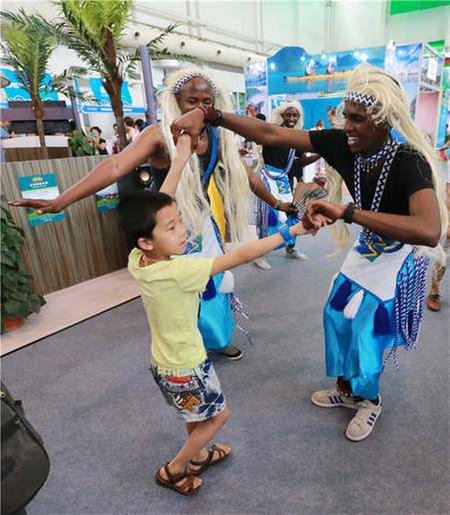 A kid dances with foreign participants at the China-ASEAN Expo Tourism Exhibition in 2015 in Guilin. [Photo/VCG]
After many unpleasant incidents in recent years involving rude, unruly and sometimes illegal behavior by Chinese tourists at home and abroad, national tourism authorities have stepped up punishments aimed at curbing some bad acts and repairing the reputation of Chinese tourists.
The Tentative Regulations on the Management of Uncivilized Tourist Behavior, issued in 2015 by the National Tourism Bureau, is the first national-level legislation seeking to crack down on such behavior. It's also known as a "tourist blacklist". It claims to collect information on misbehaving tourists and share it with police, customs, banks and other authorities, which could impose penalties.
Locally, for example, the Shenzhen Travel Association has released its own municipal regulation, which took effect on April 1.
Both tourists and travel-service providers who display uncivilized behavior on tours will be blacklisted.
While many people applaud the new measures, saying they are effective in deterring people from showing their worst sides while traveling, others have pointed to some technical difficulties and concerns that could make implementing the "blacklist" difficult, or even detrimental to its very purpose.
For example, while various government agencies and authorities could help collect information on "bad behavior", who has the authority to objectively define such behavior? How can these authorities avoid invasions of people's privacy while at the same time trying to judge and document their behavior?