Time to admire flowers
Share - WeChat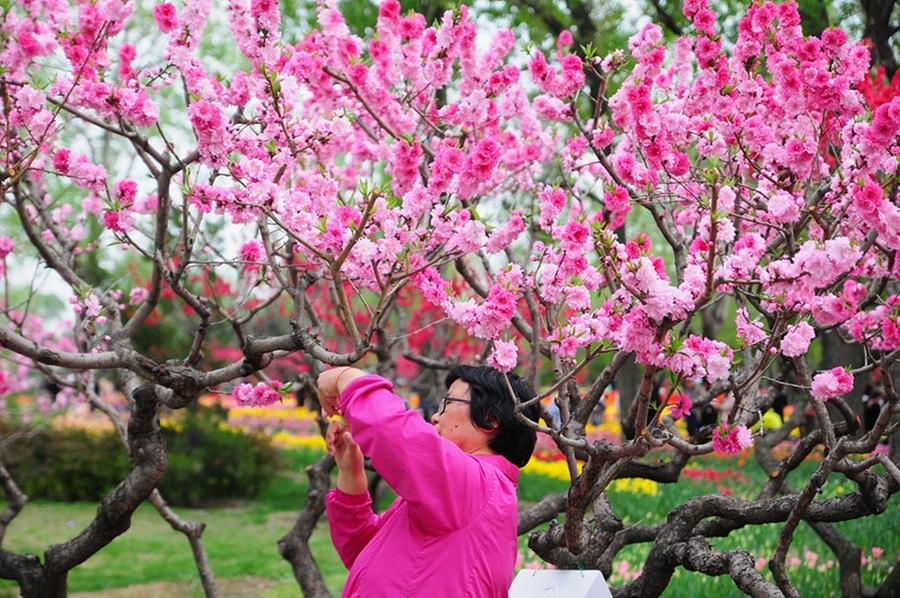 The Beijing Botanical Garden receives its peak number of visitors in spring as flowers, including about 40,000 tulips, are in full bloom in April and May. [Photo by Li Wenming/Xing Yi/China Daily]
According to China's solar calendar, which comprises 24 solar terms, the Grain Rain period, or guyu, began on April 20. The solar term implies that there is increased rainfall during the period, which is good for the growth of grain. So, it is a good time to get out of the city and experience nature as the weather gets warmer and the view greener.
A good place for those in the capital to visit is the Beijing Botanical Garden.
Flowers in the garden are in full bloom over April and May.
The garden, located in Beijing's northwest, is at the foot of Fragrance Hill, or Xiangshan.
For those who prefer hiking, the mountain is just one bus stop further west.
The main entrance of the garden is the southeast gate.
There, I am overwhelmed by a "sea of tulips". Around 40,000 tulips covering 130 varieties are planted in the south of the park.