Ford to get down and dirty with off-road pickup truck in China
Share - WeChat It may not be long before Chinese singers are warbling country tunes on the way to a tractor pull somewhere deep in the province.
Ford Motor Co is betting that China's taste for authentic American products extends to off-road vehicles.
On April 22, timed for release just before this week's Beijing Auto Show, Ford announced that starting in 2017, it would sell its first pickup truck in China: the new F-150 Raptor Super Crew off-road.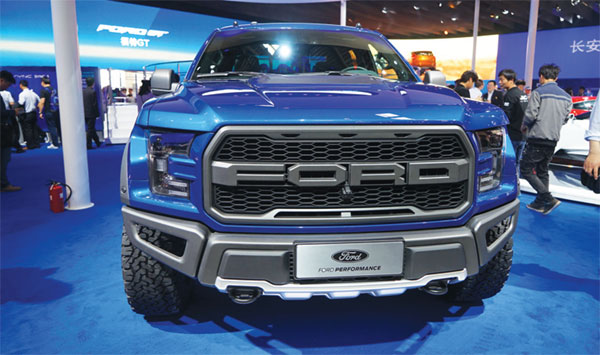 The Ford F-150 Raptor SuperCrew off-road pickup truck draws some looks at the Beijing Auto Show this week. Photo/CFP
Off-road conjures up images of four-wheel drive vehicles spitting clumps of mud and gravel into the air.
"By introducing it (the F-150 Raptor) to the world's largest auto market, we hope to inspire a new generation of off-road enthusiasts and demonstrate how we are always bringing our customers new innovations," John Lawler, chairman and CEO of Ford Motor China, said in an April 22 release.
Ford predicts that the Raptor will deliver "a new level of capability to China's off-road enthusiasts".
"We are thrilled to offer our customers in China the chance to experience new levels of off-road performance with the all-new F-150 Raptor," said Jamal Hameedi, global chief program engineer, Ford Performance.
"There is a strong off-road enthusiast base in China," Ford spokesman Martin Gunsberg told Automotive News. "There are lots of opportunities."
"There is an emerging off-road market in China that reportedly is exhibiting strong growth," Dave Zoia, editorial director for WardsAuto, told China Daily. "The F-150 Raptor, more enthusiast pickup than work truck, would be aimed squarely at this segment, competing for sport-minded buyers now gravitating toward Jeeps, Toyota Land Cruisers or more conventional pickups.
"Don't look for huge volumes, but offering the Raptor in China could be a solid brand-building play for Ford there," he said.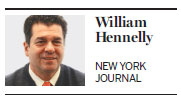 "I've only seen it (the F-150) in Hollywood movies," Chen Yaoguo, a Shanghai photographer, told The Wall Street Journal. "Its masculine feeling and strong off-road capabilities impressed me a lot."
The Raptor has been popular in China's gray market, where buyers are known to pay triple the list price, The Associated Press reported. But it's never been formally sold in the country.
According to the Journal, vehicles imported to China face a 25 percent customs duty, a 17 percent value-added tax and a consumption tax of 10 percent to 40 percent based on engine size.
Ford didn't announce a price, but the Raptor is expected to start around $50,000. Chinese buyers face those import duties, because the truck will be built in Dearborn, Michigan, the AP reported. So they're looking at a $100,000 sticker.
Ford rolled out the Raptor in the US in 2009, and it soon gained a following among off-road enthusiasts. It was discontinued for the 2014 model year as the company got ready to launch a new, aluminum-bodied F-150.
"Advanced materials - including a fully boxed, high-strength steel frame and high-strength, military-grade aluminum-alloy body - help to improve durability while greatly reducing the weight of Raptor for improved off-road prowess," is how Ford describes the latest version.
The new Raptor goes on sale in the US later this year. It has a 3.5-liter V6 EcoBoost engine that "paired with an all-new 10-speed transmission, produces the power of a V8 with fuel economy of a V6", and a "terrain management system" for driving in sand, rocks or snow.
Ford makes various versions of the F-150, but it plans to ship only the Raptor to China for now. The F-150 is available in 95 countries and has been one of the top-selling vehicles in the US for 30 years.
This pickup could give new meaning to cruising the Silk Road, which is probably all well and good, because China restricts trucks - and that includes pickups - from entering big cities without a local permit.
Contact the writer at williamhennelly@chinadailyusa.com