The English electronic map for the official website of the Beijing 2008 Olympic Games made its debut on Tuesday.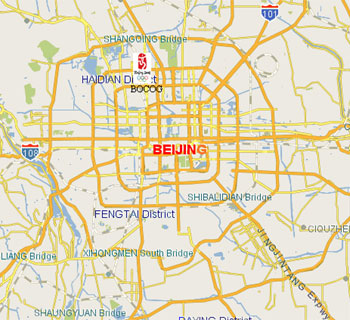 It was the first time for an Olympic Games official website to use electronic applications of geographic information system in multi-languages for the Olympic Games. The Chinese version was released earlier on January 23, 2005.
The dynamic map features special columns on four hot topics, including the Olympic competition venues, Olympic-licensed stores, subway stations, and traditional dwelling blocks in Beijing -- Hutongs.
The map also serves as a practical city guide platform with 12 wide-ranging categories of classified information available on it, such as the government institutions, health and medical community, academies, entertainment, media, shopping, real estate, chambers, sports venues, scenic spots, catering, and hotels and restaurants.
Each category is divided into several sub-categories to particularly identify the potential needs of the users. The "shopping" column, for instance, comprises of shopping malls, supermarkets, shopping centers, furniture centers, bookstores, and others.
One of its highlights is that users can choose to zoom in or out on the map to best fit their preferences.
In the run-up to the 2008 Olympic Games, more information and functions will be integrated into the map. Users will be able to acquire competition information, basic introduction of the venues, and weather information as well.