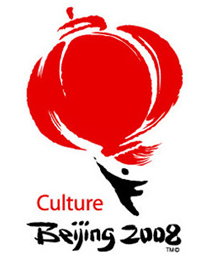 The biggest Olympic ambition for 2007 among the Chinese is to be selected as a volunteer for the 2008 Beijing Games, according to a survey published on Thursday.
The survey conducted in December for the Beijing Organising Committee for the Olympic Games (BOCOG) asked 1,322 people their Olympic hopes for this year with the results ranked one to 10.
Being chosen as one of the 100,000 volunteers BOCOG will recruit for the 2008 Olympics and Paralympics topped the poll but the entrepreneurial spirit of modern China was not far behind with the second most popular wish being to run one of the official souvenir stores.
Getting a ticket for the Games was third, ahead of visiting one of the landmark venues, followed by a desire to buy a Games souvenir as a gift.
A wish for the improvement of manners among the population and environmental and traffic concerns -- some of the major challenges facing organisers -- took up three of the final four slots in the list with Beijing's notorious road congestion coming in last.